Radiotherapy Unit IV  – Pila Branch of the Greater Poland Cancer Centre
Pila Radiotherapy Centre is a modern facility that provides health services in the field of radiation oncology within the scope of diagnostic, therapeutic, and scientific cooperation with the Greater Poland Cancer Center, as well as in cooperation with regional units providing surgical and systemic (chemotherapy) oncological treatment. This enables to conduct a combination radiotherapy, in various time sequences (also simultaneously), with other methods of treating cancer patients.
The center has an Oncologic Outpatient Clinic, which provides specialist oncological consultations, qualification for treatment and monitoring of the patient after undergoing therapy. The patient does not need to have a referral to our Clinic. The Centre offers a free hostel for patients,  who are treated at the facility, with 10 high-standard double rooms equipped with sanitary installation, electronics, and household appliances. The patients have the access to two fully equipped kitchens and TV rooms with a library. Patients at Pila Radiotherapy Centre are taken care of by a qualified team of: radiation oncologists, medical physicists, RTTs, oncology nurses, and medical secretaries.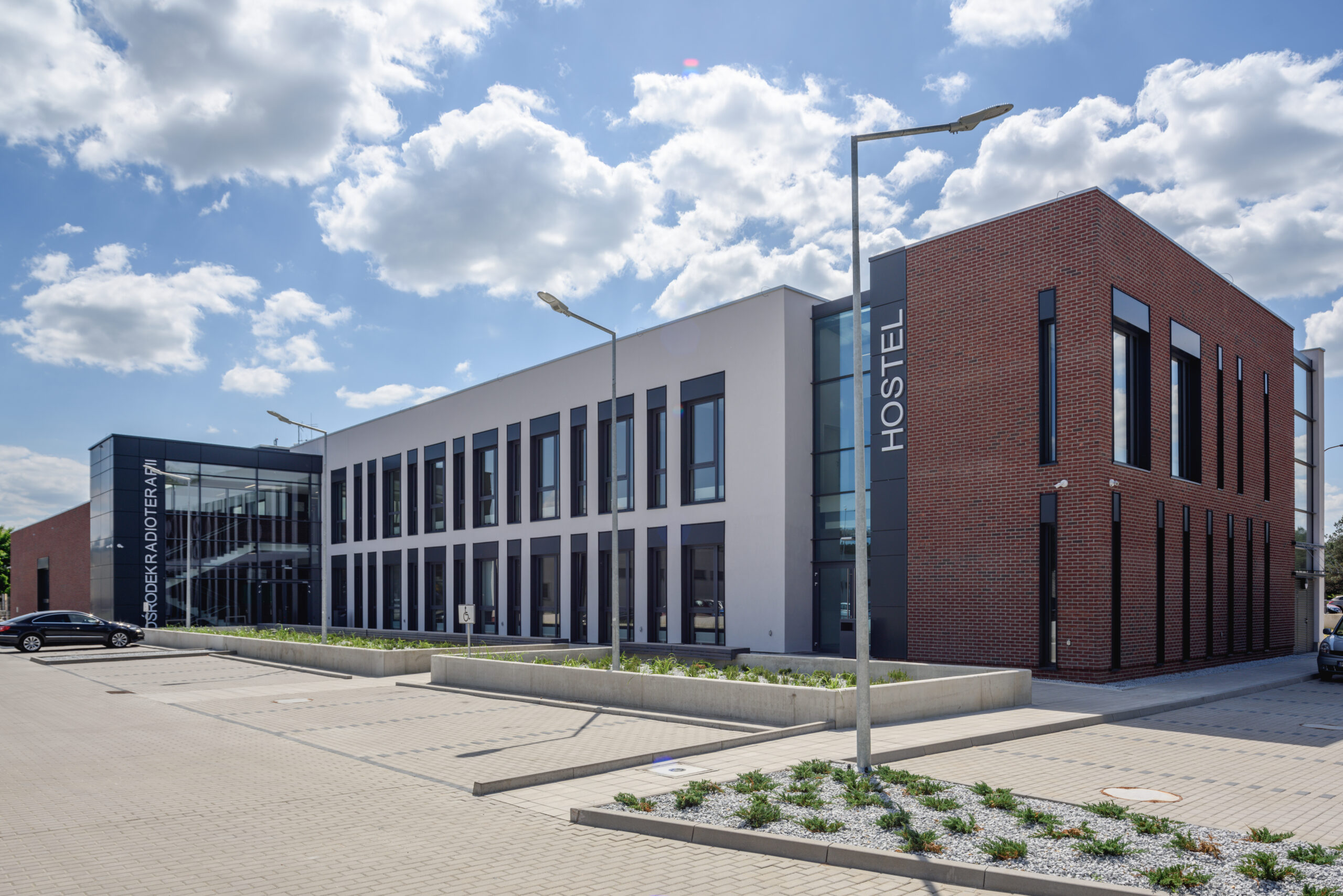 Head of Radiotherapy Unit IV
Head of Radiotherapy Unit IV
Contact details
3 Rydygiera St.
64-920 Pila
Phone: Secretariat/ Registration 67 22 25 100
Email : piotr.martenka@wco.pl
Medical staff
The employees of the centre are particularly sensitive to the needs of a cancer patient, offering kindness, attentive care as well as reliable, professional information about the disease, treatment, dietary procedures, hygiene of irradiated areas, social, and psychological support.
Health services
According to the international medical standards, the Center provides radiotherapy for all cancers, which are an indication for the use of ionising radiation. For this purpose, we apply modern irradiation techniques: conformal (3D), image-guided (IGRT), gating, radiation dose intensity modulation (IMRT), arc (VMAT), and stereotactic radiotherapy. In patients with prostate cancer, we optimise the precision of irradiation by implanting gold markers into the prostate. We treat primary and recurrent tumors, both in their primary location and in the form of metastases. We use two modern Varian therapeutic devices (accelerators) and the latest Somatom Confidence RT PRO computer tomograph (the second in Poland) from Siemens, dedicated to precise radiotherapy planning.
According to our patron, Maria Skłodowska-Curie, we try to convince our patients that:
"nothing in life is to be feared; it is only to be understood"