Medical Physics
The MP Unit consists of four special purpose sub-units and one research lab. Teleradiotherapy Planning develops patient treatment plans using external beam ionising radiation. The medical physicist selects appropriate sizes of fields, weights and beam angles so that dose is high and homogeneous dose in the planned treatment volume, and as low as possible in the critical organs located within the radiation field. Brachytherapy Planning prepares patient treatment plans using ionising radiation sources in intracavitary and interstitial applications. The medical physicists' task is to select a proper system of radiation sources to be placed in direct contact with tumours, and establish dose distributions in such a way as to achieve set therapeutic doses in the irradiated volumes without exceeding tolerance limits in critical organs located in the close vicinity. The main responsibility of Clinical Dosimetry is to prepare therapeutic machines for radiation of patients and continuously monitor their physical parameters to ensure safe administration of prescribed dose to the tumour site, while minimising radiation of normal tissues surrounding the tumour. Doses in the irradiated area are controlled by in vivo dose measurements with static techniques and by dosimetric verification of dynamic treatment plans. Radiobiology Laboratory conducts research and scientific studies related to the effect of ionising radiation on living organisms. Research Laboratory conducts basic and specialised tests in the areas of mammography, general X-ray diagnosis, fluoroscopy and angiography, computed tomography and nuclear medicine.
Headed by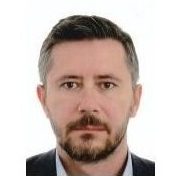 Tomasz Piotrowski,
Assoc. Prof.
acting Head of Medical Physics Department
Head of PPT: Tomasz Piotrowski, MD, tel. +48 (61) 8850-763
Head of PPB: Grzegorz Zwierzchowski, MD, tel. +48 (61) 8850-819
Head of PDK: Ewelina Konstanty, MD, tel. +48 (61) 8850-552
Head of PRB: Wiktoria Suchorska, MD, tel. +48 (61) 8850-478
Head of LB: Agata Jodda, tel. +48 (61) 8850-553
The Medical Physics Unit on a shift basis, Monday through Friday, from 7:30 a.m. to 7:00 p.m., on Saturdays – from 8:00 a.m. to 1:00 p.m.